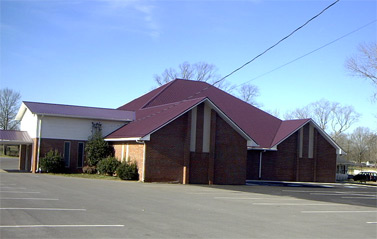 Phone: (931) 607-9099 / (931) 695-5382
Welcome to our home page. Our purpose is to please God by following his word, the Bible. Our plea is to call men and women back to the book of God. This book is inspired by God (2 Timothy 3:16). Therefore, it holds the answers to our questions and problems.

The purpose of this web site is to provide information about the El Bethel Church of Christ and what we have to offer. We invite you to browse this site, visit with us and contact us with any Bible questions you have
Donnie V. Rader, Webmaster
E-Mail: El Bethel Church of Christ
---
Times of Services:
Sunday
Bible Classes - 9:00 A.M.
Worship - 9:50 A.M.
Evening Worship - 5:30 P.M.

Wednesday
Bible Classes - 7:00 P.M.
---
<![if !vml]>
<![endif]>
This material is for members of the El Bethel Church of Christ
thus, it is password protected:
Sunday Morning Class Study Book in PDF
<![if !vml]>
<![endif]>
Is Water Baptism Essential to Salvation?
Louisville, KY - 1982
---
Web site hosted by braincity.net, Inc.